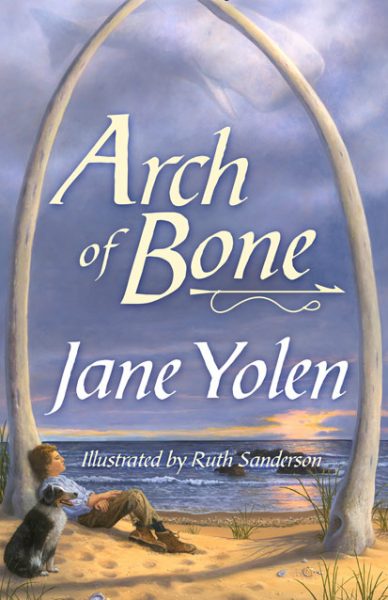 Tachyon Publications (November 9, 2021)
Illustrated by Ruth Sanderson
ISBN-10: 1616963506
ISBN-13: 978-1616963507
So, twenty years or so ago, I had an idea to write a kind of middle grade sequel to MOBY DICK in which a fourteen year old boy in 1860s Nantucket hears a knock on the door early in the morning. His mother, who has been sick on and off all winter is still sleeping. His father is first mate on a whaler that is overdue. The boy opens the door and sees a stranger standing there.
"Who are you?" he asks.
"Call me Ishmael," the man replies.
THAT's all I had. Mostly because I know nothing about sailing or old boats or wind currents etc. Twenty years later–fifteen years after my husband died, I re-met a man I had dated for two months when we were both in college. He is a life-long boats-man, a past Commodore of a yacht club, and a writer; During our courtship, he helped me on research, critiqued three early drafts (He is a writer and a poet and a retired teacher). And THAT'S how ARCH OF BONE finally got written–and sold.
What reviewers have said:
"Yolen's original twist on Moby-Dick combines a unique premise with edge-of-your-seat adventure. Fourteen-year-old Josiah is engagingly characterized from the outset as a boy on the edge of manhood, searching for answers about his father's death. Under the arch of bone he has tantalizing dreams of Ahab's hunt for Moby Dick. A gripping tale by a master storyteller―when I finished it, I started over and read it again." ―Katherine Coville, author of Briar and Rose and Jack
"This is the story Melville should have written." ―Daniel Pinkwater, author of The Neddiad
"Elemental and timeless. The thrill of Josiah's adventure comes from watching him learn how to survive the wilderness, but it also has much to share about coming to terms with the loss of a parent and humans' complicated relationship to the natural world." ―Eliot Schrefer, National Book Award Finalist
"Arch of Bone is a historical novel that reanimates Nantucket's whaling history. In it, the aftermath of the Pequod's sinking is imagined on behalf of the families of those lost at sea. The result is a daring story in which a grieving son becomes his own kind of survivor." ―Foreword
Get ARCH OF BONE from: