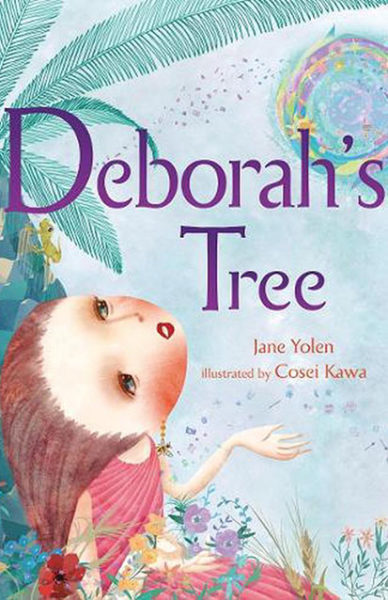 Kar-Ben Publishing (November 1, 2021)
Illustrated by Cosei Kawa
ISBN-10: 1728438950
ISBN-13: 978-1728438955
After the success (and an honor book award from the Jewish Publishers) for my first picture book midrash—MIRIAM AT THE RIVER—the publisher was eager for more. I wrote Deborah's Tree and Mrs. Noah's Doves at more or less than same time and what fun they were to write.
The story of Deborah who is the first woman judge in the Old Testament (the Torah or Hebrew Bible) has always fascinated me. The problem is we only see her as an older woman, not really picture book fare, so I decided to tell it from the time she is a child. The pictures are stunning.
What reviewers have said:
"What starts out as a search for one particular birds ends up being the begining of an enduring friendship. Anna Wilson illustrates the birds and landscapes with rich hues and embues a sense of movement, and  Jane Yolen's words beautifully describe the varied avian calls and how birding can bring people together. You can almost hear the pages sing." —The Jewish Book Council
Get DEBORAH'S TREE from: