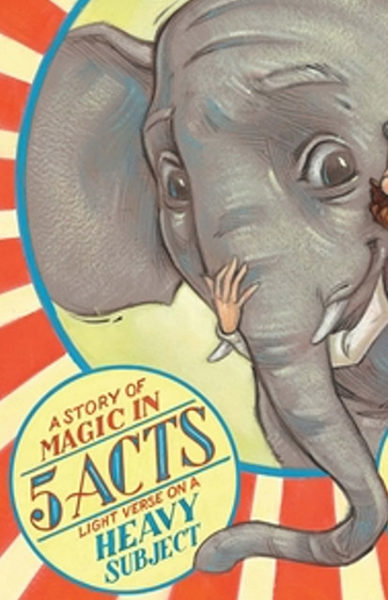 Chronicle Books (May 17, 2022)
Illustrated by Brett Helquist
ISBN-10: 1452176817
ISBN-13: 978-1452176819
This book has only 22 words in the text, and more than half of them are made up! (There is a backmatter which accounts for many more words.) My husband is the one who counted the words and told me!! And I adore the paintings that look like old circus posters. It took the editor and art director more than a year to find exactly the right illustrator.
What reviewers have said:
"The charming gouache illustrations are packed with expression and detailed insets, and their combination with the circus-font text gives the proceedings a delightfully old-fashioned feel. Young readers will revel in the colorful carnival atmosphere and tender interspecies friendship."—Booklist
[T]old in five acts, [Elefantastic!] unfolds in solitary, rhyming 'ele' words, each painted in circus-style lettering. . . Helquist (Just Being Dalí) reassures readers about the elephant's subsequent quality of life in dapper gouache spreads . . . [T]he artwork successfully centers a magician's love for a creature in this nostalgic piece of Americana."-Publishers Weekly
Get ELEFANTASTIC from: