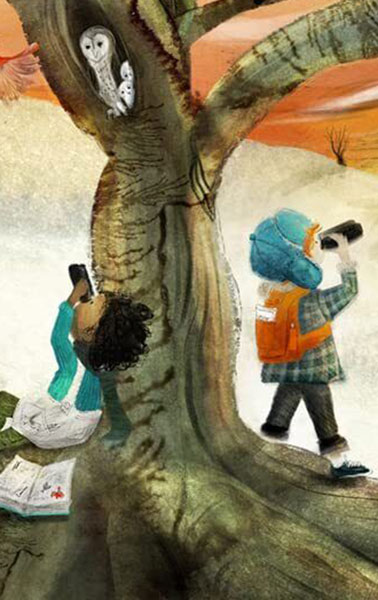 Harry N. Abrams (November 8, 2022)
Illustrated by Anna Wilson
ISBN-10: 1951836405
ISBN-13: 978-1951836405
I call this my sequel to OWL MOON, only forty years later! Probably I am the only one who sees the connection. I think the pictures are stunning in their own way. I hope John Schoneherr, who won the Caldecott for OWL MOON, is looking down from heaven with approval.
What reviewers have said:
"Feathers and friendship make for a good pairing in this gentle ode to appreciating both." —Kirkus
"What starts out as a search for one particular birds ends up being the beginning of an enduring friendship. Anna Wilson illustrates the birds and landscapes with rich hues and imbues a sense of movement, and Jane Yolen's words beautifully describe the varied avian calls and how birding can bring people together. You can almost hear the pages sing." — Audubon Magazine
Get LOVE BIRDS from: