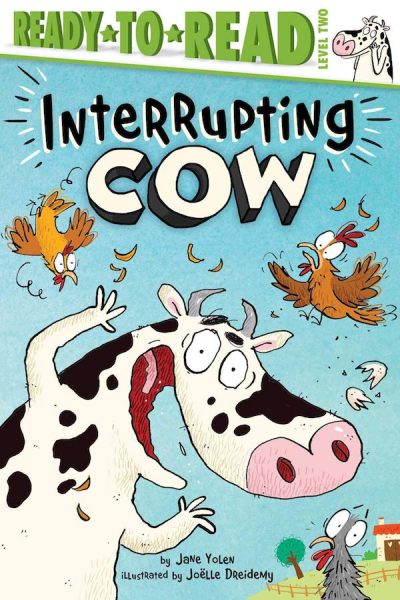 Simon Spotlight (December 8, 2020)
Illustrated by Joelle Dreidemy
ISBN-10: 1534481591
ISBN-13: 978- 1534481596

A new line of easy readers (the next up from my Fish School rhymed books,  all for Simon & Schuster) are the INTERRUPTING COW books, This is the first, (2 and 3 are already written!) full of gag lines, puns. and each based on the interrupting cow plus a different joke. The IC was my granddaughter Ari Stemple's favorite joke when she was a  kid. So, of course, it is dedicated to her. She is studying to be a writer as well. Maybe this will encourage her further!