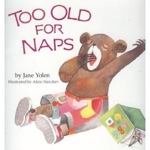 Illustrated by Alexi Natchev
Harcourt Treasure of Literature 1987
ISBN# 0-15-300282-4 Big Book paperback
This is one of the poems from "The Three Bears Rhyme Book" made into a Big Book and illustrated by a young Russian illustrator. The cover is actually too big to scan properly.
I have no idea if it is still available.